Even 2020 can be made Merry and Bright, just when we need it most! For all the succulent-lovers on your list, I have compiled my best succulent gift ideas. Some will help them to grow succulents or to showcase them. Others will celebrate their passion for these charming plants. Whether you or your gift recipient is a beginner at growing succulents or an expert, you're certain to find great gift options here. Read on to learn about my top succulent lover gifts. The members of my Facebook group for succulent enthusiasts loved this selection! (Why not join us?) And I either have or want every item on this list! 🙂
Holiday Gift Guide for Succulent-Lovers
In this Post We'll Cover:
The Ultimate Succulent Club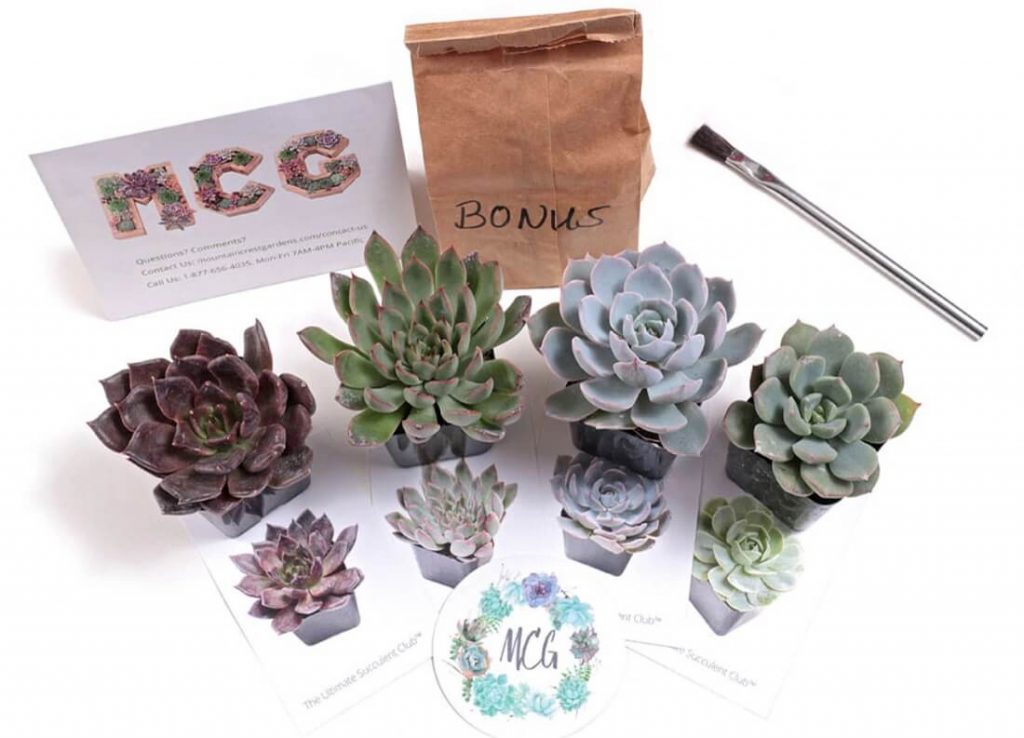 The Ultimate Succulent Club from Mountain Crest Gardens is an ideal succulent gift idea, especially for people at the beginning of their obsession with succulents. Every month, they will receive four, beautiful 2-inch succulents, according to a theme. The themes might include color shades, seasonal selections, plants just ready to bloom, furry textures, indoor growers, and so much more. The theme is shared weeks in advance, so the member can skip a month if they prefer. No duplicates for an entire year. The first shipment includes a succulent-cleaning brush. All shipments include care cards and a special bonus.
Succulent Head Planter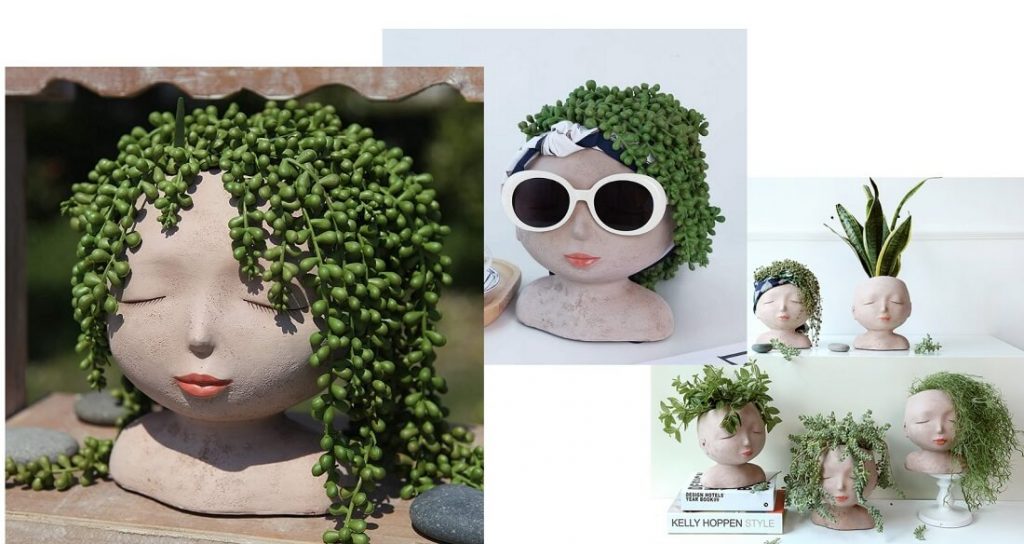 I just love this succulent head planter! It's such a great gift for succulent lovers! The facial expression is lovely. The overall pot measures 8.67″ height x 6.3″ width x 7.48″ length. The planting space is 4.92″ wide x 4.92″ deep, and includes a drainage hole. Plant this cool pot, and the succulent becomes the woman's hairdo or even a fabulous hat! Further accessorize with stylish sunglasses or a headscarf. Play!
Ceramic Cactus Mug
Any succulent lover will start their day off right with this beautiful ceramic cactus mug filled with their favorite beverage. This 16-ounce mug features a 3D cactus design, complete with a charming ladybug. The matching teaspoon and lid round out the impression perfectly. Both microwave and dishwasher-safe, this charming mug is a perfect gift for succulent lovers.
Handmade Ceramic People Planters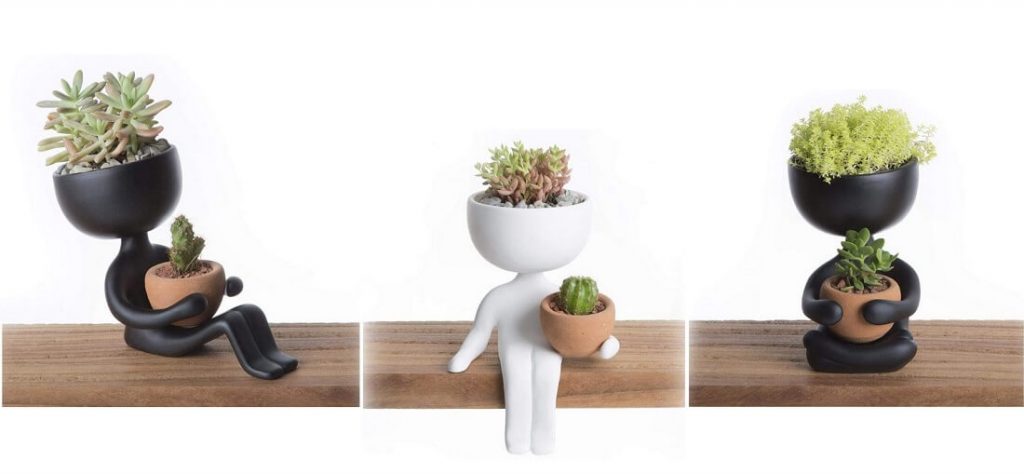 I am fairly obsessed with these charming, minimalist, people-shaped planters! Each one is hand made, comes in either black or white in the three poses shown here. Each figure comes in three pieces, the head, the body and the tiny terracotta pot the figure holds. One caveat, there is no drainage. How cute would one of these be, perched on a desk or a bookshelf or mantle? If you're looking for great succulent gift ideas, these whimsical succulent planters are sure to please any succulent-lover on your list!
Succulent Lovers Sweatshirt or Tee
Succulent lovers can bundle up against the cold and celebrate their love of all things succulents with these fun gifts! Choose a zip-up hoodie or a long-sleeved tee emblazoned with a colorful cacti graphic and the words "Life Would SUCC Without You". Each comes in black, navy, blue, dark grey and light grey. Each is available in unisex sizes ranging from Small to 2XL.
Handmade Sterling Silver Succulent Necklace
This exquisite, sterling silver succulent necklace is hand made. It is cast from a living Echeveria, grown and cultivated by the jeweler who makes each pendant. Each is one-of-a-kind and comes with a silver polishing cloth and care instructions. The chain measured 18 inches and can be adjusted to 16 inches. If you are looking for succulent gift ideas for a special woman in your life, I am here to tell you, she will love this!
Succulent Tool Kit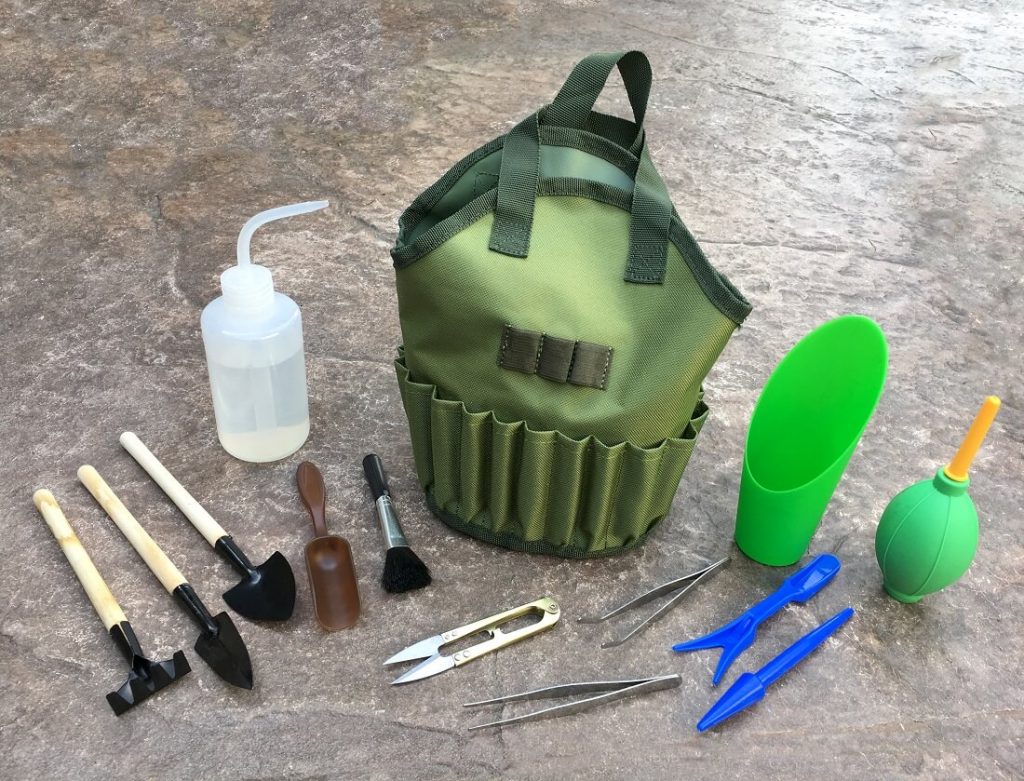 This is my favorite set of succulent tools. I use these every time I plant my succulents, propagate or even just clean and tend my plants and arrangements. This toolkit comes with all of the pieces you see here. I use every tool and rank each one from nice-to-have all the way up to truly essential. The sturdy carryall bag is so convenient, with a handy section to hold each of the included tools, plus several more. The interior is roomy and holds my cuttings as I work through my garden. This tool kit is a terrific succulent gift idea for any grower.
Cactus & Succulent Seed Starter Kit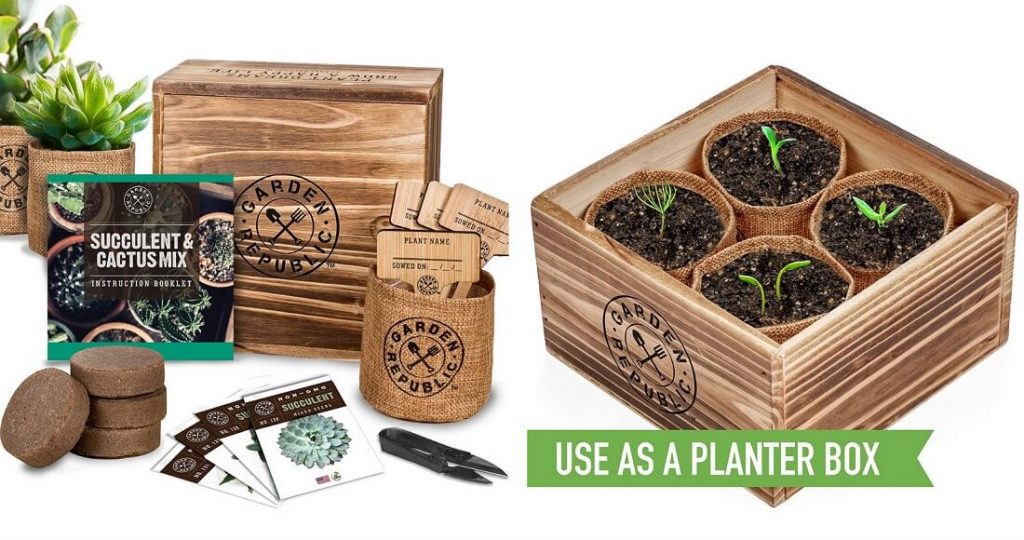 What better way to while away a long winter than by growing your own succulents and cactus from seeds? This attractive seed-starter kit comes with everything you need to sow and grow the seeds into robust plants! The wooden gift box contains 4 burlap seed-starting pots, 4 bamboo plant markers, potting soil, 4 sets of succulent and cactus seeds, and pruning shears. Such an easy and attractive way to get started growing succulents from seeds!
Cactus-Shaped Succulent Pot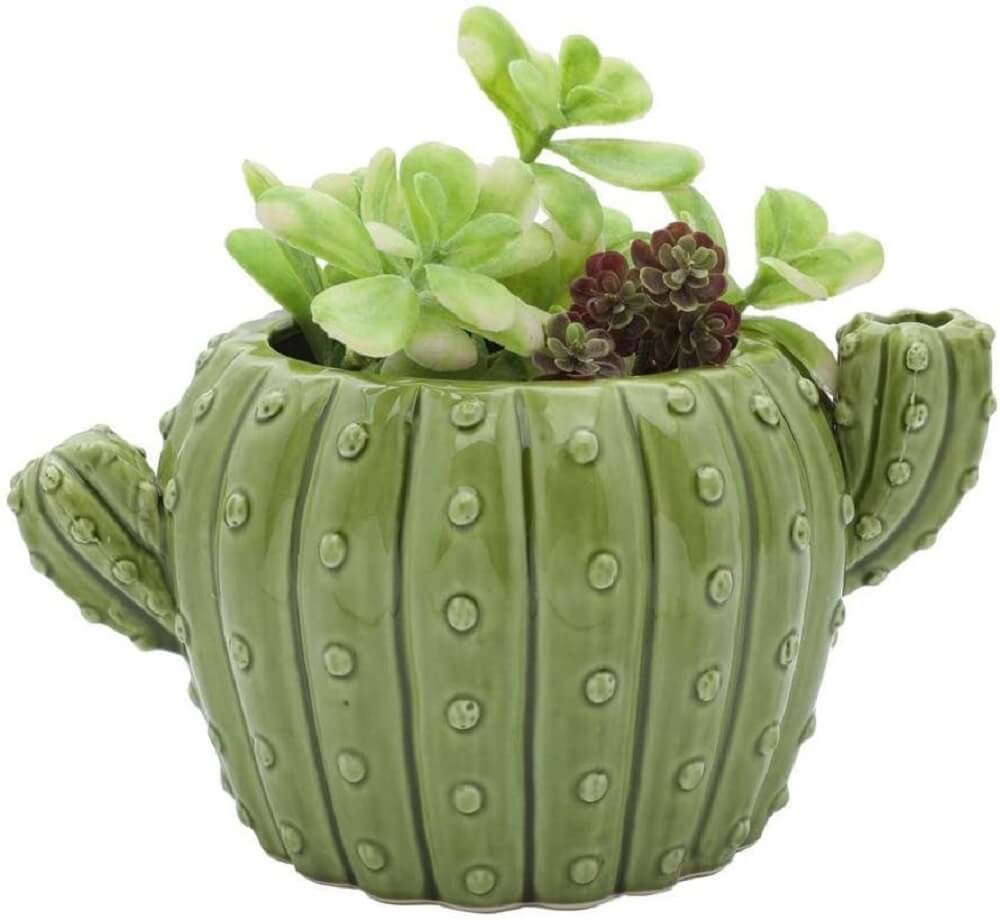 Somehow, this ceramic, cactus-shaped succulent planter is irresistible! Measuring 8.5″ x 7.25″ x 5.25″ and with a drainage hole, this adorable pot is perfect for planting a mix of succulents. Or, go totally meta and pot the cactus pot with a cactus! Succulent plants and fun, fabulous pots are always stellar for succulent gift ideas. And this is a winner.
Complete Book of Cacti and Succulents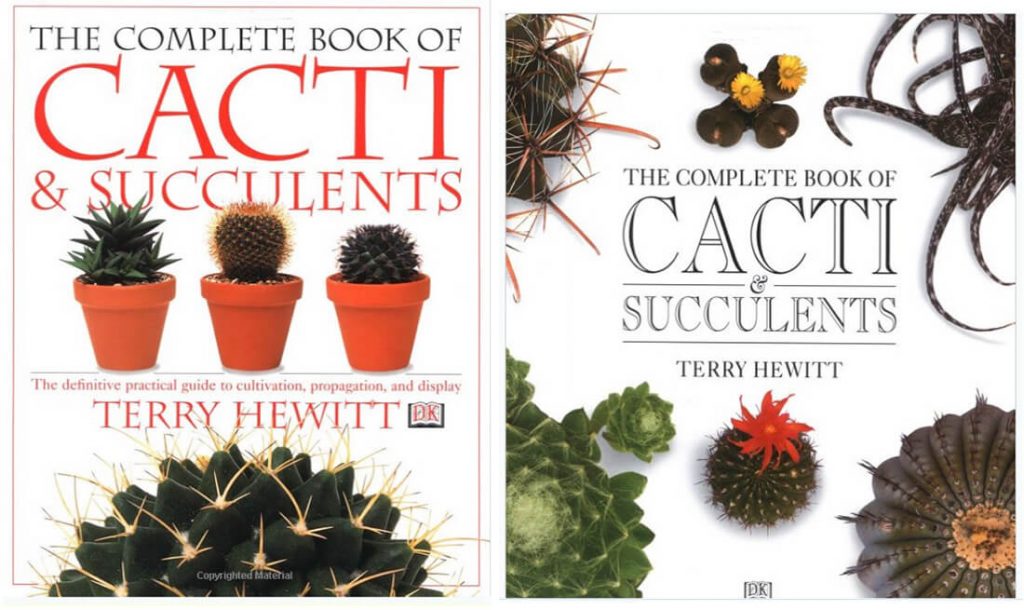 Whether the succulent lover in your life is just getting started or has been growing for years, they're sure to enjoy this gorgeous guide to cacti and succulents. Terry Hewitt covers the history, cultivation and identification as well as creative uses for the intriguing plants we love. The Complete Book of Cacti and Succulents is a valuable resource for any succulent enthusiast.
Succulent Planter with Light
Any good list of succulent gift ideas will have several fun planters to show off the plants to their very best. I dearly love this charming little succulent planter! The square, ceramic planter has a drainage hole and a nice weight to it. It sits in this sturdy, wire frame with an umbrella for a charming display. And it comes complete with a hanging light that shines bright! The batteries are included — just flip the switch and shine a light on your favorite succulents!
Kate Spade New York Cactus Pendant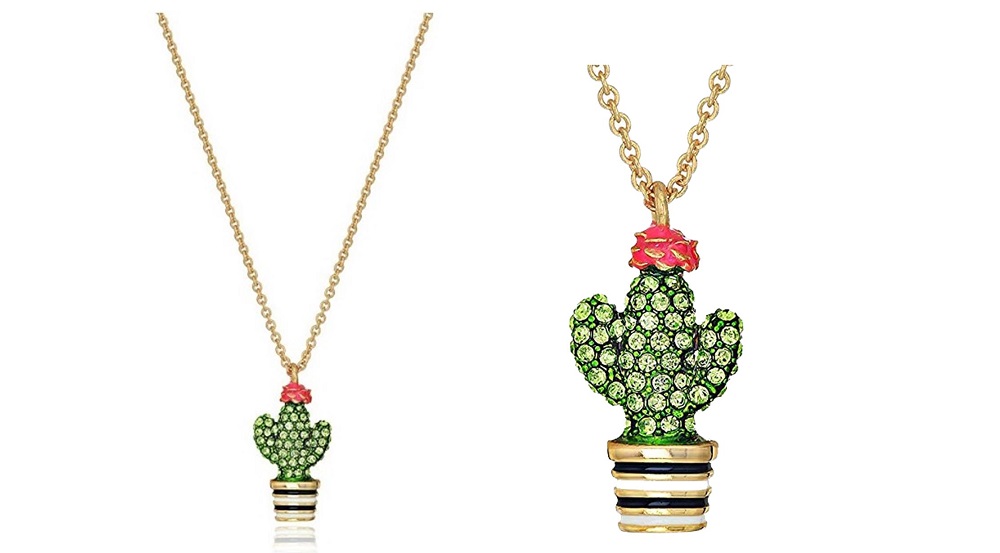 Give the succulent-lover in your life a way to keep her beloved plants close! This chic pendant by kate spade new york features a perfectly potted cactus sparkling with crystals in place of prickly spines. The pendant is beautifully finished and embellished in 3D and from every side. I would wear this lovely necklace with anything and everything! The cactus pendant measures 3/8 "wide, 5/8″ long on a gold chain measuring 17″ with a 3" extender chain. It comes complete with a kate spade gift bag.
Grow Light for Succulents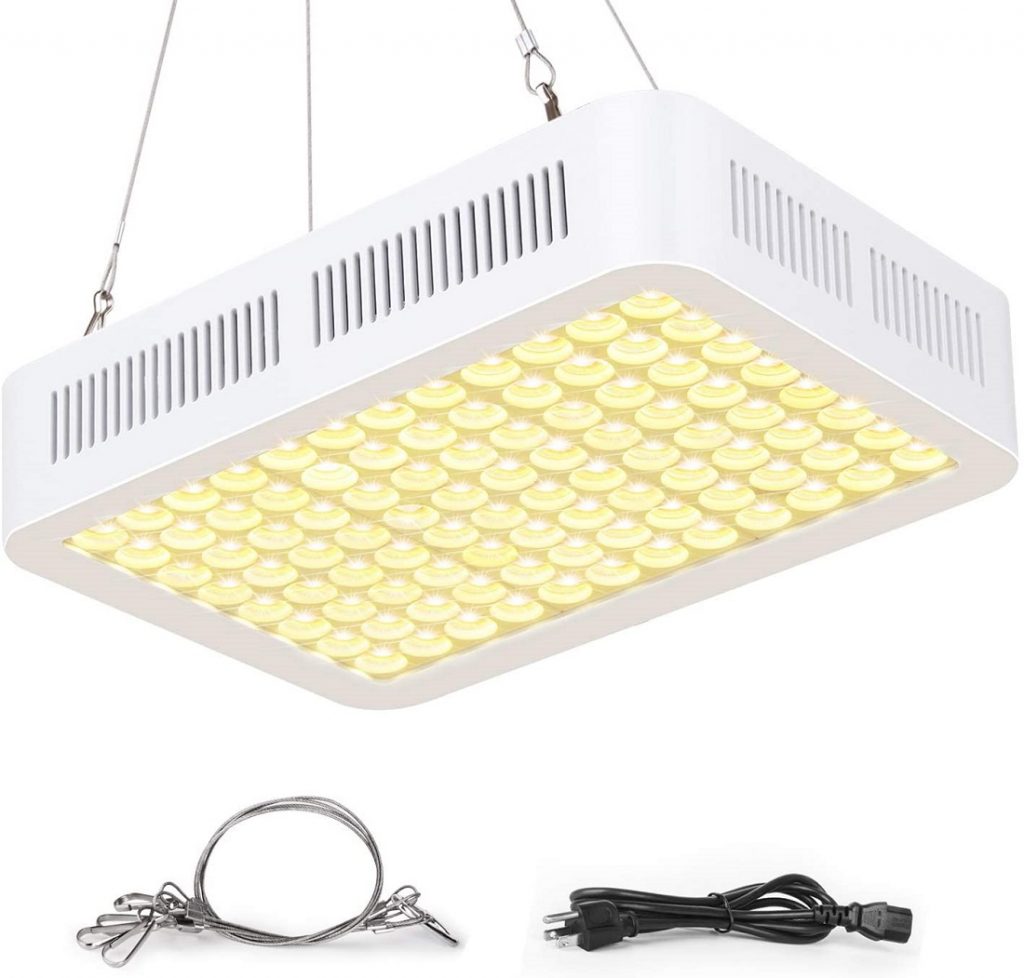 Most people live in a climate where most succulents need to be brought indoors over the winter to protect them from freezing. One of my best succulent gift ideas is for a grow light to keep succulents growing lush and compact, even indoors. I have a detailed guide to grow lights for succulents, or you can just skip to the bottom line. I recommend white, full-spectrum LED light fixtures or T5/T8 fluorescent lights to keep succulents healthy and to ensure the grower can enjoy them indoors.
Joyce Chen Scissors for Succulents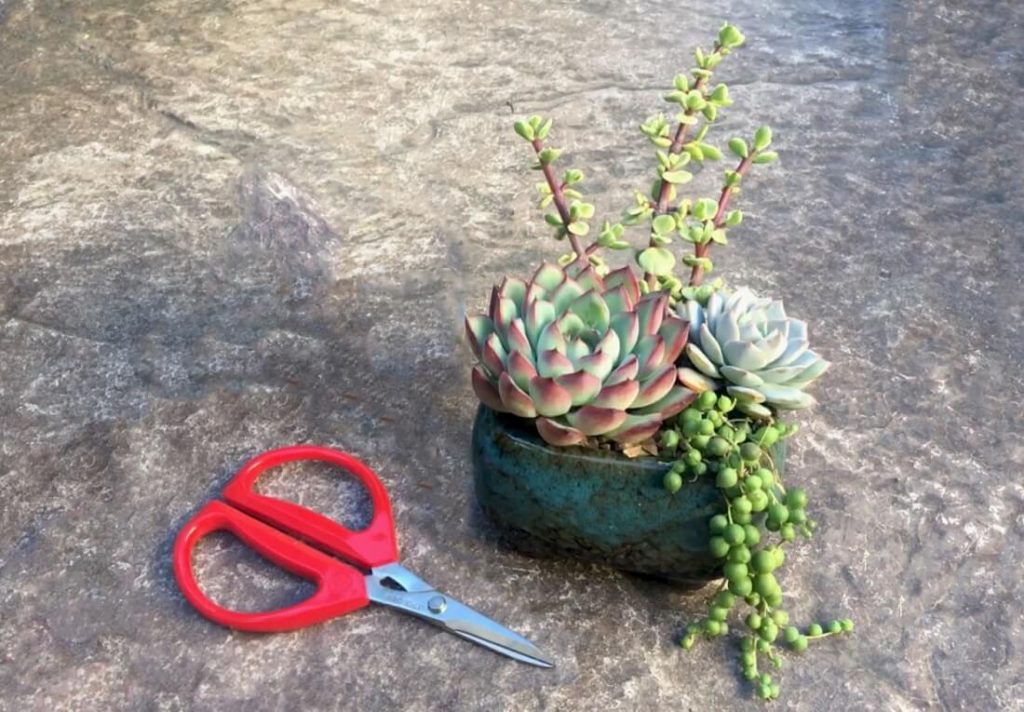 Are you surprised to see a pair of scissors on my list for succulent lover gifts? Ahh… but these are not just any scissors! There is something so satisfying when a tool is ideally suited to a task. These Joyce Chen scissors are the very best succulent clippers I have ever used. They're sharp enough to slice cleanly through thick, woody stems of Portulacaria, yet ideal for getting right into tight corners to snip a bloom stem in between an Echeveria's leaves. Sturdy, strong, sharp and feeling good in the hand, they are one of my favorite succulent tools. My only regret about these scissors is that I took so long to try them!
Family Planters for Succulents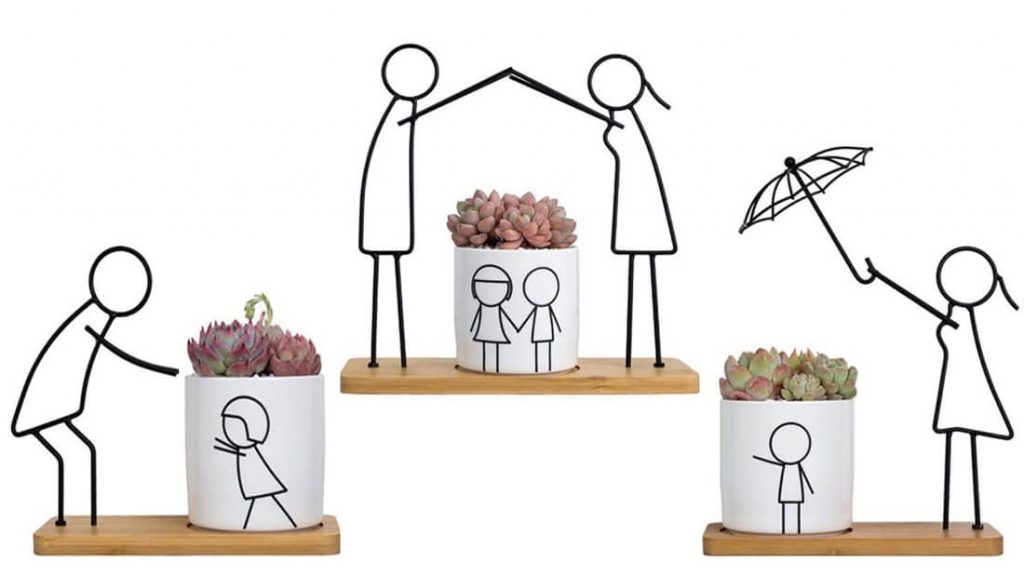 These minimalist sculpture planters are such a delight! I have the one on the right, where the mom sheltered her little boy with her umbrella. It is adorable with the umbrella planter listed above! Each ceramic cylinder planter has a drainage hole and is a nice weight. The wooden platform holds both the ceramic pot and the wireframe sculpture. Sturdy and utterly charming! Choose from the father and daughter, the mother and son, or the parents and children for a memorable take on succulent lover gifts! Also a great succulent gift idea for a housewarming or a new baby!
Gift Certificate for Succulents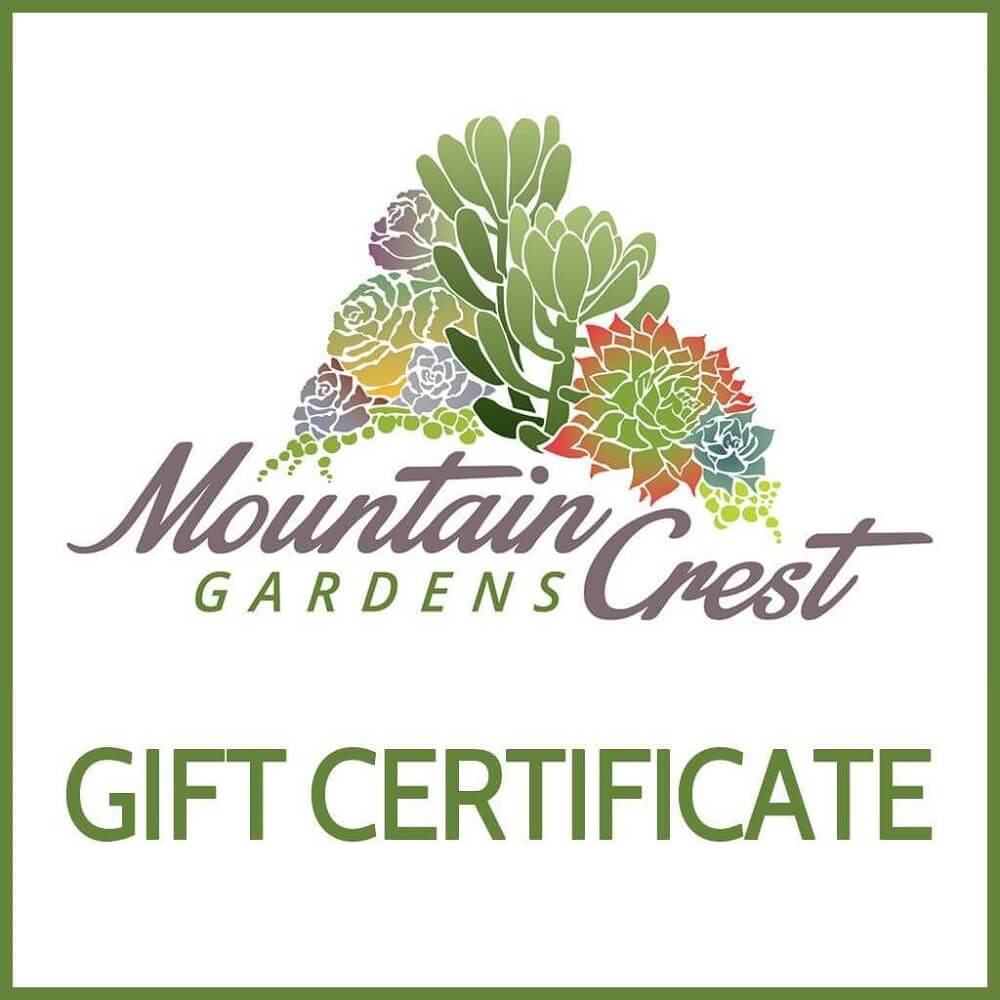 What better succulent gift idea could there be than more succulents? 🙂 A gift certificate from Mountain Crest Gardens is always a favorite among succulent lover gifts. They are my favorite online source for a huge selection of succulents and cactus, both soft and cold-hardy varieties. Their quality is exceptional! When you choose a gift certificate, you select the dollar amount of your choice. Your gift recipient can choose succulent plants, cuttings, potted plants, tools, books or whatever they most love! It's the perfect gift!
---
There you have it! My 2020 succulent lover gifts guide. Whether you love succulents and want a handy list of great succulent gift ideas to hand to your friends and family or you are shopping for a succulent-lover on your list, I hope this gift guide has been helpful! I'd love it if you would take a moment to leave a comment and let me know what you think!
Wishing you a wonderful holiday season filled with succulents!
P.S. For more succulent information, please subscribe to The Succulent Eclectic! I'll send you my FREE e-course 7 Steps to Succulent Success. Thanks so much!
P.P.S. Why not join my Facebook Group for succulent-lovers? We talk succulent care, propagation, succulent identification and design. It's a warm and welcoming group that would love to meet you!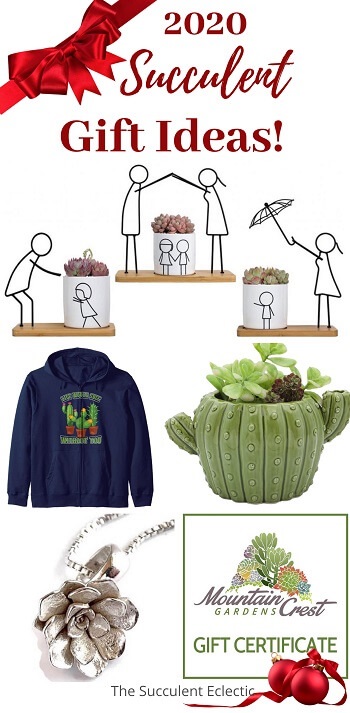 (Visited 1,303 times, 2 visits today)